You Know You're From Texas When You Have BBQ for Breakfast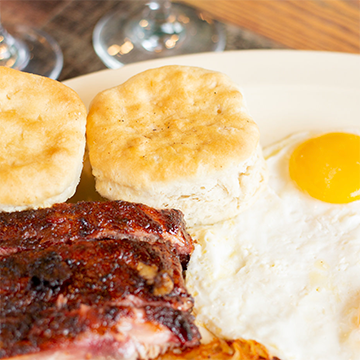 Our family has been in the restaurant business for over 40 years. In 1968, Paw-Paw started his chain of breakfast restaurants across the nation, and ever since, breakfast has held a special place in our hearts.
At Harris County Smokehouse, we think you should be able to get fine Texas cookin' any time of day—which is why we serve barbecue and breakfast from sun up to sun down!
We fire up the grills bright and early at 7 a.m. with our Smokehouse Breakfast. You can enjoy some of the classics like fried eggs and biscuits with a side of ham, pork ribs, brisket, smoked sausage, and more. The options are endless and there's somethin' for everybody!
The fun doesn't stop there, however. Harris County Smokehouse offers a variety of breakfast tacos, quesadillas, and burritos known as our Border Breakfast. Fill your tortillas with brisket, chicken, turkey, ham, pulled pork, or chorizo.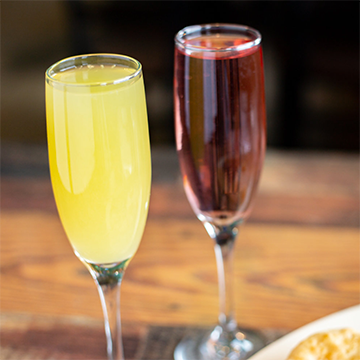 Your barbecue breakfast is sure to taste like good 'ol homestyle cookin' because we make almost everything from scratch with no artificial ingredients.
Texans love barbecue, and we know you'll love ours. We're sure to have a breakfast entrée you'll love—we've got all the fixin's, after all.
Swing by Harris County Smokehouse and try one of our breakfast favorites!