Walk the Line for Quality Barbecue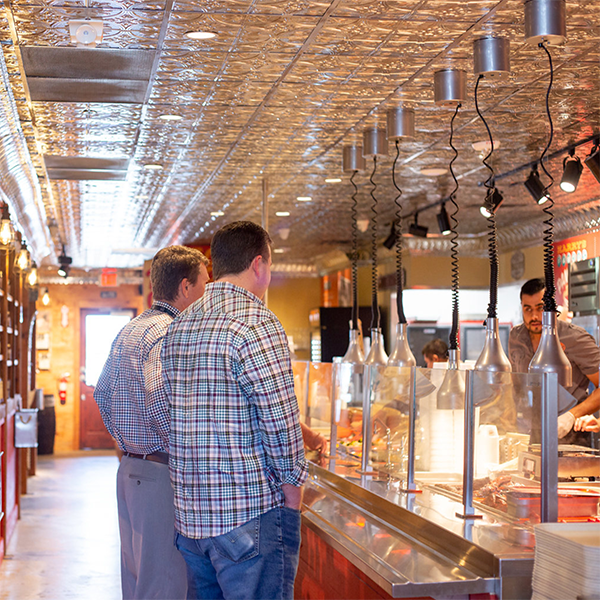 At Harris County Smokehouse, we serve homestyle barbecue from sun up to sun down. Whether you're lookin' to try our smokehouse breakfast or one of our barbecue dinner specials, we've got all the fixin's. Our consistently fresh, high-quality barbecue is finger-lickin' good and we can whip it up in no time flat – and that's something we take a lot of pride in.
Though Harris County Smokehouse values tradition, our ordering process is a little unconventional.
Every customer that walks through our doors places their order at the front counter and makes their way down the line to the register. This process may seem like a hassle, but there's a true rhyme and reason why we have you "walk the line" in our restaurants.
At Harris County Smokehouse, we prepare our food with only the freshest ingredients, so all food items are cooked to order. We take your order in the line and begin preparing it to ensure your plate is hot and fresh once it gets to your table.
We want every customer to feel at home, so we don't leave anybody waitin'. Our ordering process is organized in such a way that your food is ready to serve by the time you've found your seat and gotten comfortable.
Because our food is cooked to order, some dishes may take a little longer though. If you're short on time and gotta skadaddle, try one of our fresh, ready-to-serve options displayed in line.
At Harris County Smokehouse, we are dedicated to providing fast, high-quality service in a unique setting – and when you "walk the line", we know we've achieved just that.
Stop by our Tomball, Katy, or Cy-Fair location today!